Vancouver Island and the surrounding islands offer not only stunning beauty but fascinating history.
As a historian, I am constantly finding new stories to tell and new pictures and images to share. By presenting pictorial history talks I can get out to different communities to educate and learn from audiences who are as fascinated by the area's history as I am. See the list of history talks and read my blogs about all the places I travel to on the island.
Featured below is a trip to Yorke Island where I went with the film crew from Canada Over the Edge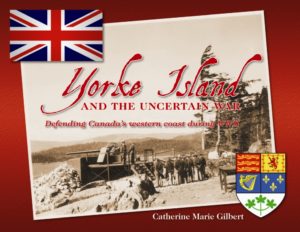 to visit the abandoned WWII Fort. My book Yorke Island and the Uncertain War is available through this site. Contact me to order!